Rockathon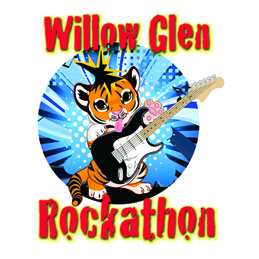 The PTA hosts the Rockathon each year to raise money for classroom enrichment programs. It's the one PTA fundraiser in which students get an opportunity to participate.
The 2020 Rockathon will be held virtually Friday, October 16. 
All students participate and get some exercise, regardless of whether they've raised any funds. 2020 will look a little different than usual, kids will participate with their class at the end of the school day virtually. They will move, shake, and shimmy all to raise funds for our school!
Pledges
We ask students to collect pledges. All the money collected goes toward essential programs like Schmahl Science, art, garden, music, field trips and classroom supplies.
This year's goal is $20,000 — if each student raised just $25, we'd reach it!
The class with the highest participation will win a movie afternoon and a $50 gift card to Lakeshore Learning for your teacher. There are also individual prizes for the students who raise $50 and up!
All donations must be collected and turned in by Sunday, October 25! Late contributions of course will be accepted but will not be considered when awarding prizes.
Questions? Contact us at walkathon@wgepta.org.